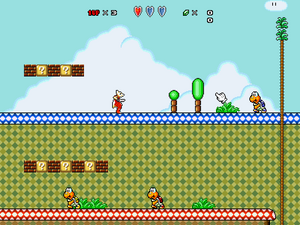 Nope jeffs revenge is the most awful thing to date. If you have kids, please kill them before playing this. Dont foget to buy shirts at www.poopispoop-wtfman.com.
The story so far. Billy the pooped ass is feeding the world pies...with no filling!!! Help the bits of toast eat a hole in Billy's plan before they die. If the layers does not succed...then thats the end...duh!!! :)
Progress
Edit
Jeff's Revenge is still being worked on as of now. Fuck this is the poop. Man give me a splack of tube dust to fire goop-man.
Jeff is introduced as a playable character, yet there is no point in playing as him, play as the anus of star wars the flight to piplup instead, it can actually do something.